Virtual Flight
Belgrove - With The Distiller
6:45pm - 3rd November 2021
Online Event via Zoom with 6x30ml whisky tasting kit
Cost: $110 (plus shipping - free pickup from Fyshwick, ACT)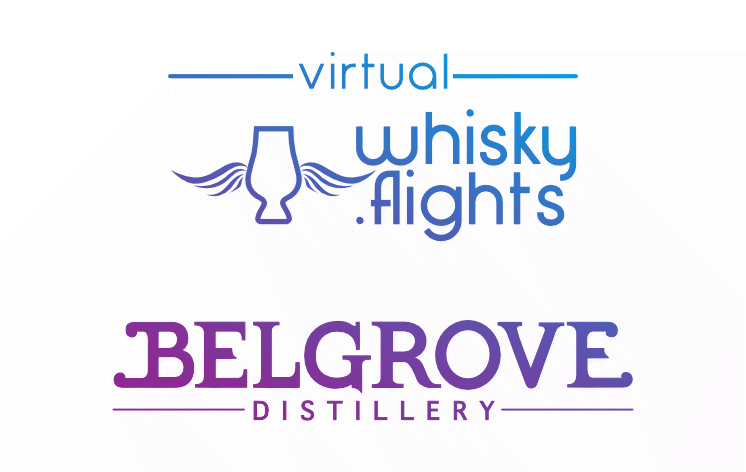 Join Belgrove distiller Peter Bignell via video chat on Zoom as we go through a wide selection of his current whiskies - with rye, oat, hopped malt, and single malt whiskies.
Many will tell you that Belgrove is a paddock to bottle distillery in Tasmania - but that really doesn't tell the whole story. Peter built his own copper pot still from scratch, and runs it direct fired with biofuel made from the used cooking oil of the roadhouse next to the farm. His water heaters, tractors, forklift, and truck, also run on fuel made from the same used oil. The used cooking oil is the only significant material brought onto the farm - with whisky being the only main product to leave.
All of Belgrove's rye is grown on the same farm where the distillery sits, the cooling water comes from his own dam - and is either recycled or used for irrigation of the next rye crop. Water for brewing and distilling is harvested from the many roods of the farm's sheds. The spent mash is fed to the farm's sheep. This is not a distillery like any other!
This tasting will contain 6x30ml bottles of Belgrove whisky - we suggest pouring half of each during the tasting and going back to the rest either at the end of the tasting, or at your leisure.
The Lineup:
30ml x Belgrove Peated Rye Whisky
30ml x Belgrove Rye Whisky 60% Pinot Noir Cask
30ml x Belgrove Rye Whiskey 62.7% Aged in ex-Heartwood (Any Port in a Storm) Casks
30ml x Belgrove Oat Whisky Batch 5
30ml x Belgrove Hopped Malt Whisky
30ml x The Remnant Herd Not Seen Single Malt Whisky
The virtual doors will open at 6:45pm for introductions, and a 7:00pm start to tasting the whiskies; followed by general questions and discussions.
Please note that these times are Australian Eastern Daylight times (ACT, NSW, Victoria, and Tasmania). In Queensland, we'll be starting at 6pm, in South Australia it'll be 6:30pm, in the Northern Territory it'll be 5:30pm, and in Western Australia it'll be 4pm.
Whisky Flights tasting kits can be shipped Australia-wide via Express Post or TNT Overnight Express. They can also be collected from our partner in Fyshwick (for those living in Canberra).
Due to ongoing delays with standard courier services, regular Parcel Post is not currently available.
At Whisky Flights we love our planet, and we want to enjoy our whisky tastings without causing environmental harm. To this end, please re-use or recycle your glass whisky bottles and their plastic caps. Please also re-use, recycle, or compost, all of the paper and cardboard supplies and packaging as well.
All of the paper and cardboard packaging used in getting your Whisky Flights tasting kits to you are FSC certified as coming from sustainable sources, and are fully compostable and recyclable. Your Whisky Flights tasting kits are also sent out to you in fully compostable eco-satchels (except for very large orders).
Please note that this event is strictly for people aged 18 years and older.
Whiskies are arranged through Distinct Whiskies - NSW Liquor License LIQP770017205