Irish Pot Still paired with Jasper+Myrtle Chocolate
6:30pm - 10th March 2021
Novotel Canberra
Some countries throw tea into their harbour and riot in the face of unscrupulous new British taxes. The Irish went in a slightly different direction when faced with a new tax on malted barley, and created a delicious new style of Irish whiskey that we know today as Irish Pot Still.
Jasper+Myrtle are a small chocolatier who are based here in Canberra. Proprietors Li Peng and Peter hand make all of their chocolates using cacao beans that are grown and ethically sourced in Bouganville - which Li Peng and Peter visit every year to catch up with the farmers who are growing their crops.
In our March 2021 tasting, we will be pairing 5 pot still whiskies - both single pot still whiskies, and blended whiskies containing pot still - with 5 different chocolates from Jasper+Myrtle.
The Lineup:
Teeling Single Pot Still - paired with J+M Blueberry Dark Chocolate
Jameson Black Barrel - paired with J+M Espresso Dark Chocolate
Writer's Tears Double Oak - paired with J+M Macadamia & Lemon Myrtle Milk Chocolate
Green Spot Chateau Leoville Barton - paired with J+M Spiced Rum Dark Chocolate
Redbreast 15 - paired with J+M Black Opal Dark Chocolate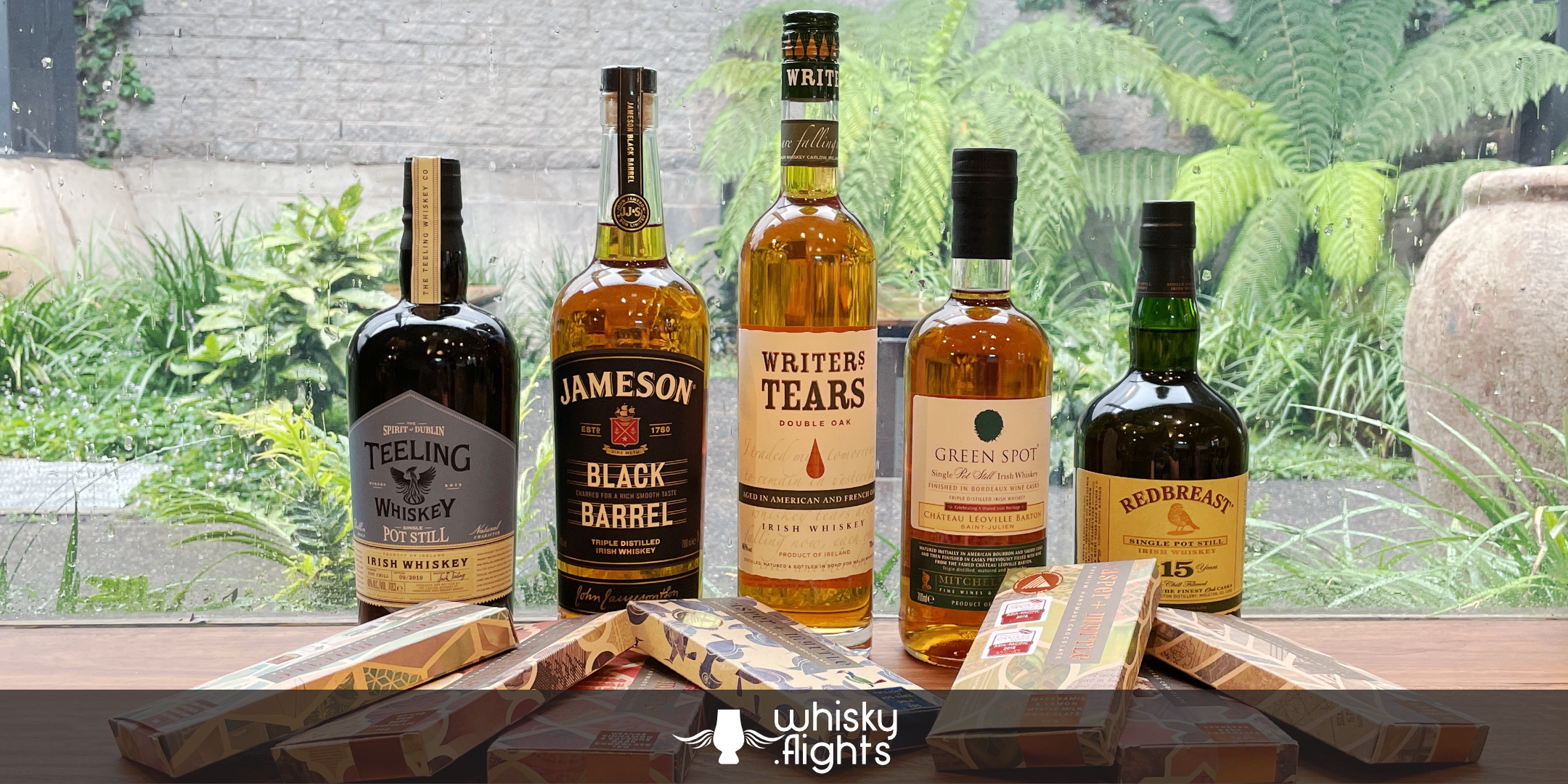 Purchase Tickets