Barrel & Batch
6:30pm - 15th June 2022
Novotel Canberra
Cost: $129 - $149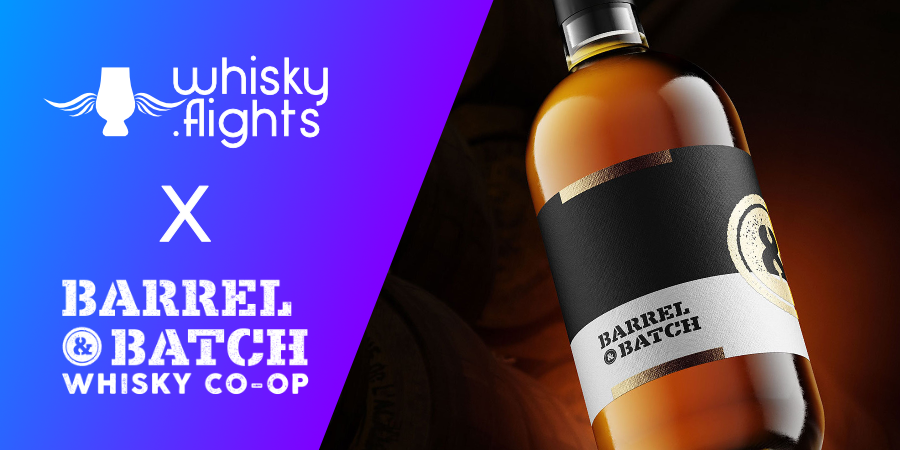 Barrel & Batch is a co-operative whisky club famous for bringing in to Australia exclusive single cask Scotch, Irish, and Bourbon whiskies. In recent times, the locals have also been represented with some banging single cask whiskies from around Australia featured as well!
This June, Ray from Barrel & Batch is coming to Canberra to share with us a small selection of the phenomonal whiskies that their members have been drinking.
We will be indulging in a combination of heavy-hitting Sherry casked whiskies from Scotland & Ireland and some simply stunning Bourbon casked whiskies from Scotland & Australia - along with one devastatingly mouth-watering single barrel Bourbon from Tennessee!
The Lineup:
That Boutique-y Whisky Company Craigellachie 10 year old (3 cask marriage)
Bruichladdich Micro Provenance Cask 1189
Barrel 13 year old Single Barrel Tennessee Bourbon
Hobart Whisky 5yo First Fill American Oak Single Cask - Cask Strength
Character of Islay Bunnahabhain 19 year old Single Cask 11822
Redbreast 19 year old Single Cask
Yet To Be Released Barrel & Batch Scotch Whisky
A cheese & charcuterie plate with locally sourced produce from Canberra and the Southern Tablelands is provided for each attendee at in-person events. Please advise us via email if you have any allergies or dietary requirements that we need to be aware of.
The First Edition bar at the Novotel Canberra will also be offering every attendee 25% off all food and drinks before, during, and after our Whisky Flights event - simply show your ticket at the bar when ordering to receive your discount!
This event is only for persons aged 18 years or older.
Full refunds will be offered in case of event disruptions due to Covid-19.
Full refunds are also available for ticketholders who test positive, who need to isolate, or who are awaiting testing results.
Upcoming Flights
We've got a great selection of flights planned for the near future, with destinations including some favourite distilleries from Islay, and Speyside, in Scotland; a tour of Irish single casks, a meandering tour across Europe and Scandinavia, and some stunning sights from the United States of America.
We will also be taking off for some domestic destinations, where stories abound of the hard yakka that goes into setting up some of The New World's most loved distilleries - where we will try some of the boldest, meatiest, whiskies that have been slumbering away on this sunburnt country of ours!
Make sure your luggage is securely stowed, and your seatbelts are done up low and tight folks - some of these flights will be like none that have ever graced this beautiful capital of ours!
---
Barrel & Batch
6:30pm - 15th June 2022
Novotel Canberra
Cost: $129 - $149
View event details →
Flora & Fauna
6:30pm - 20th July 2022
Novotel Canberra
Cost: $TBA
View event details →
Whisky Flights
6:30pm - 17th August 2022
Novotel Canberra
Cost: $TBA
View event details →
Backwoods - Meet the Distiller!
6:30pm - 21st September 2022
Novotel Canberra
Cost: $TBA
View event details →
Whisky Flights
6:30pm - 12th October 2022
Novotel Canberra
Cost: $TBA
View event details →
Whisky Flights
6:30pm - 16th November 2022
Novotel Canberra
Cost: $TBA
View event details →
Whisky Flights Christmas Party: The year that was 2022
6:30pm - 14th December 2022
Novotel Canberra
Cost: $TBA
View event details →