Overeem
6:00pm - 28th April 2021
Farrah's Liqour Collective
Cost: $75
Ticket vouchers are also available in-store at Farrah's Liqour Collective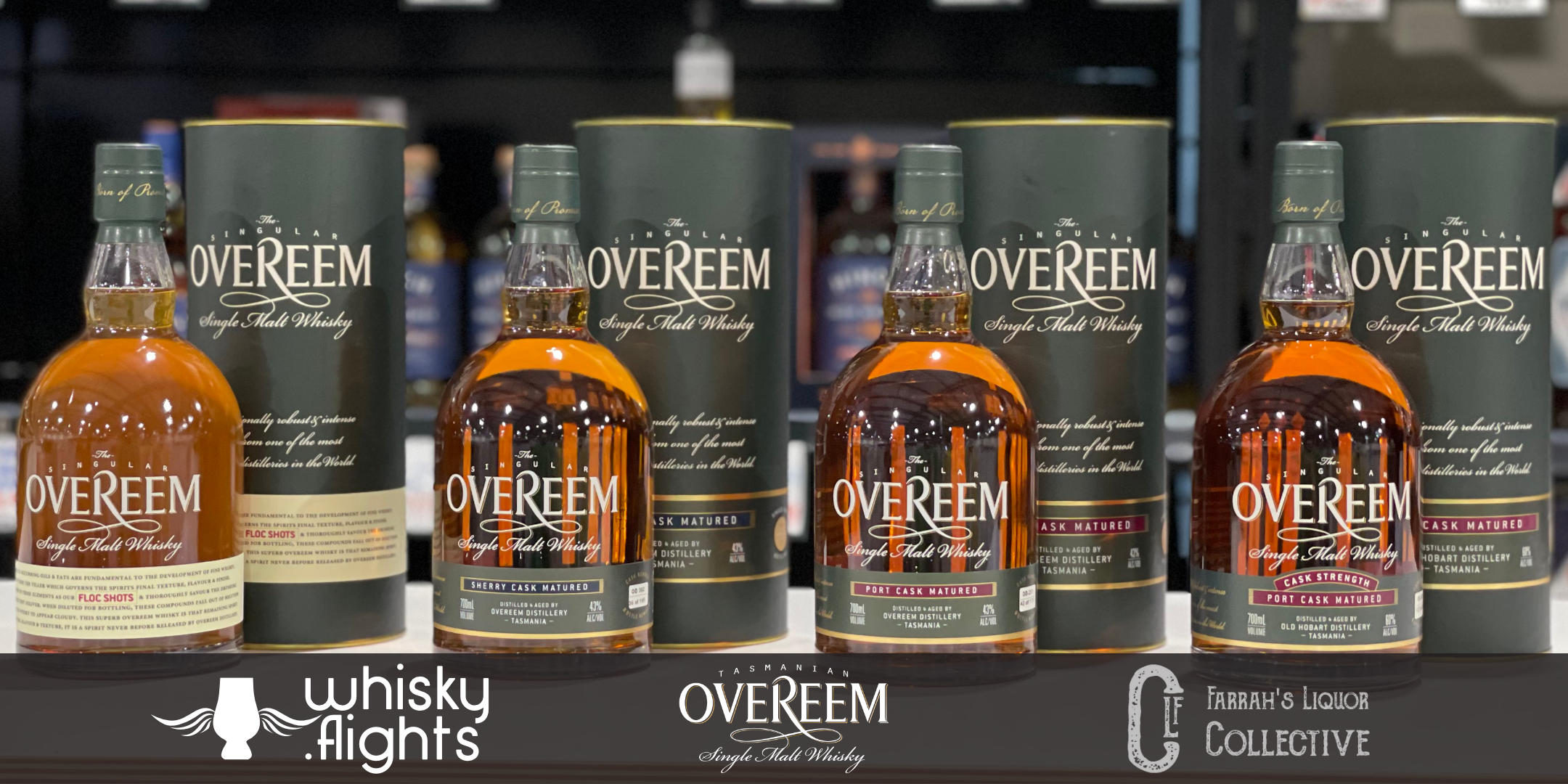 Tasmanian Whisky pioneer Casey Overeem, founded Overeem Distillery in 2007 as the fourth distillery in Tasmania. His first distilling experience in Norway in the 1980s fuelled his passion, and following years of research and experimentation, his ambitious quest to create a whisky that 'would proudly stand alongside the best whiskies in the world' began.
A meticulous and precise craftsman with a keen eye for detail, Casey practised patience throughout all aspects of the distillery. From long fermentation times to long and gentle maturations, Casey's dedication to quality never faltered.
Today, Casey's daughter Jane and her husband Mark continue his legacy, following the practices and principles on which Overeem Distillery was founded. They continue to grow the brand's popularity both nationally and internationally and remain true to Casey's original ambition.
This April we will be going through 3 of Overeem's core range, as well as the Floc Shots special limited release whisky - all of Overeem's current range will be on sale after the event.
Food and water will also be provided for consumption during the tasting.
The Lineup:
Overeem Sherry Cask
Overeem Port Cask
Overeem Port Cask - Cask Strength
Overeem Floc Shots

Sold Out Special Release
Purchase Tickets