Bruichladdich: Peat in all dimensions
6:30pm - 12th May 2021
Novotel Canberra
Cost: $115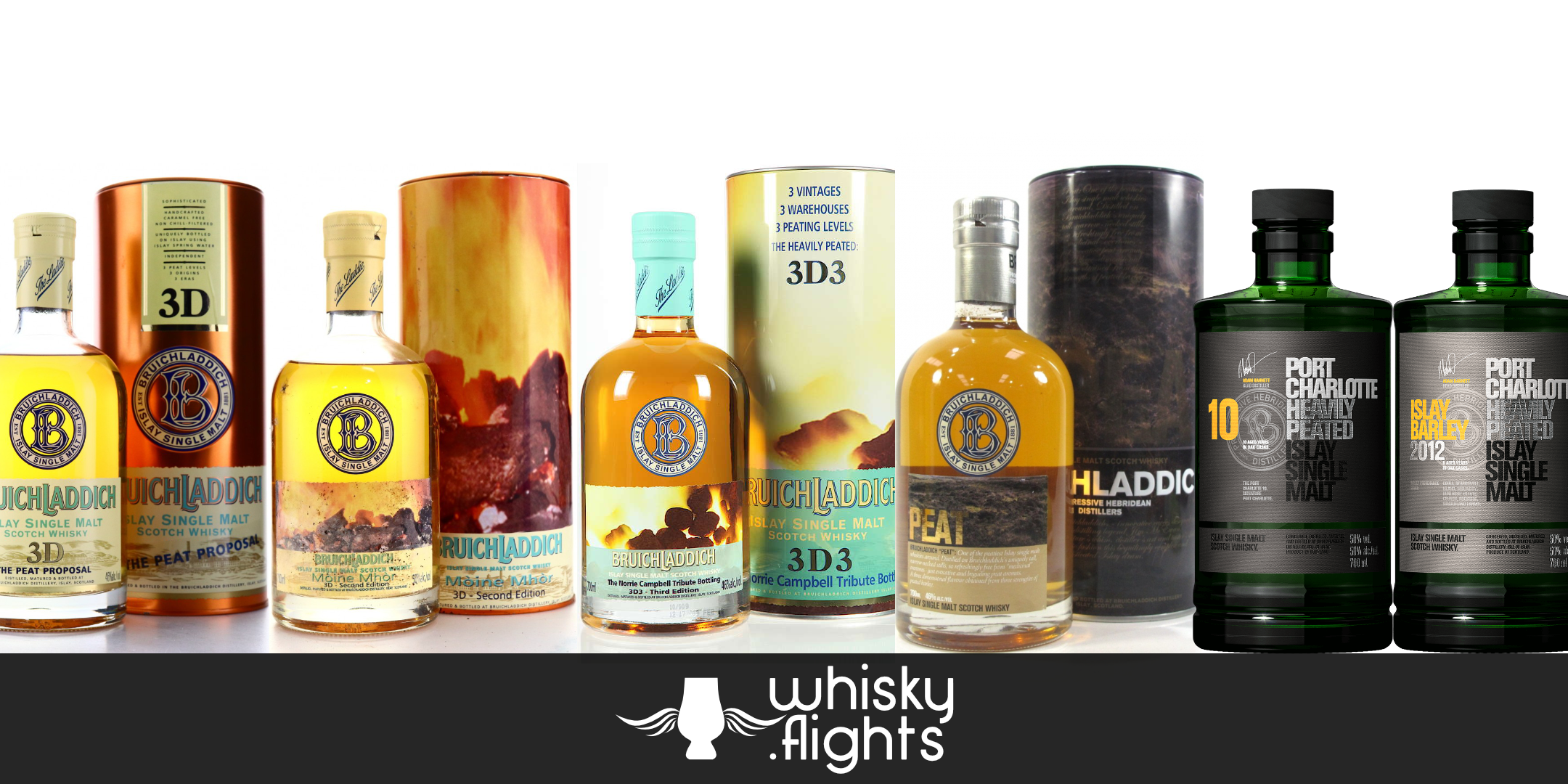 Bruichladdich; the radical child of Islay that regularly bucks convention no matter the topic of conversation.
Traditionally known for unpeated malt whiskies in a region famous for peated whisky - yet also the owner and distiller of subsidiary brand Octomore, the most heavily peated commercially made whisky on the planet.
The Bruichladdich '3D' series were released in the mid to late noughties, and each of the 3 releases contains a marriage of 3 distinctly different spirits; with each parcel of spirit being peated to different levels, and having come from 3 different eras of the distillery's operations.
Bruichladdich Peat was effectively the 4th in the 3D trillogy. Youthful, bold, and peated to 35ppm - just slightly less than Port Charlotte's characteristic 40ppm.
Bruichladdich started distilling the heavily peated spirit for Port Charlotte in 2001, and re-launched the Port Charlotte brand in 2006, after it having lied dormant since 1929. Bruichladdich currently owns part of the former Port Charlotte (AKA Lochindaal) distillery, and the buildings are currently used to mature some of today's Port Charlotte spirit.
In 2008, barley was harvested from the farms at Coull, Kynagarry, Island, Rockside, Starchmill & Sunderland. This barley was peated to 40ppm, and became the very first batch of Port Charlotte Islay Barley. An experiment that most agreed was doomed to failure; a second vintage was distilled in 2011, and a third in 2012.
The Lineup:
Bruichladdich 3D: The Peat Proposal
Bruichladdich 3D2: Mòine Mhòr
Bruichladdich 3D3: Norrie Campbell Tribute
Bruichladdich Peat
Port Charlotte 10
Port Charlotte Islay Barley
Individual cheese & charcuterie plates featuring Tilba cheese, Fedra olives, and Pialigo meats; and a bottle of water, will be provided for each attendee. If you have any dietary requirements, please advise us via email.
Purchase Tickets