Craft Works Distillery - Meet the Distiller!
6:30pm - 11th August 2021 → Please Note The Date Change
Novotel Canberra
Cost: $115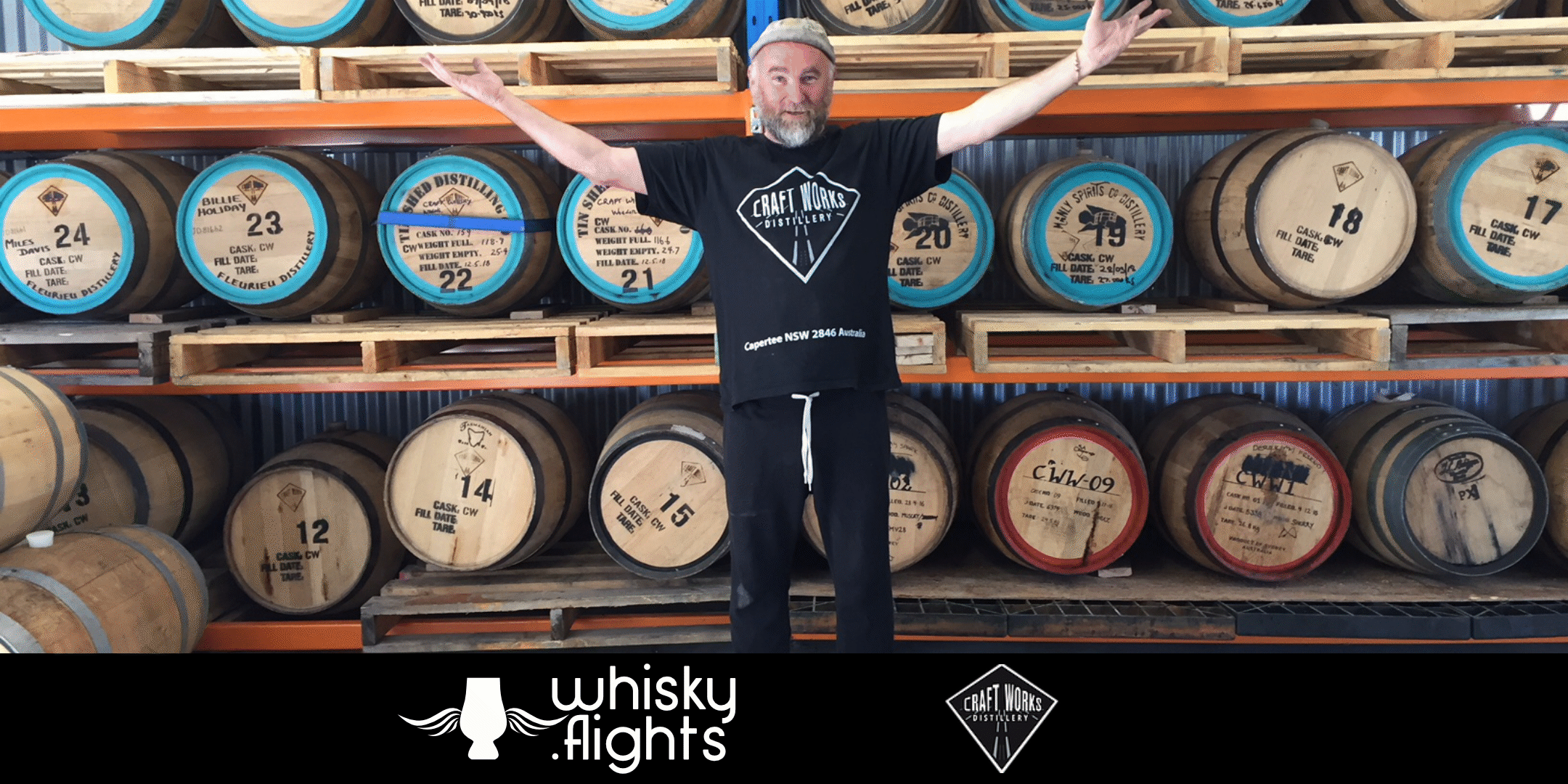 Situated in a shed out the back of the Royal Hotel Capertee - located in the Capertee valley, about 40 minutes from Lithgow, and an hour from Mudgee - Craft Works is truly artisnal whisky, with Craig 'Crafty' Fields brewing, distilling, aging, blending, and bottling his whisky on-site.
Crafty is proudly New South Wales to the core - malted NSW barley is distilled with local spring water in NSW-fabricated copper pot stills; and whilst you can find Craft Works whisky in discerning bottle shops right across the country, 'local' is imbued in the essense of everything that Crafty does.
Whether you're talking about the independently bottled Australian single malt whiskies that Crafty has released whilst building up supply of his own spirit, or the whisky from Craft Works' own stills, all Craft Works whiskies are devestating flavour bombs - a lot like Crafty himself; larger than life, and oh so much fun!
Join us for our August Flight as we sit down with Craig "Crafty" Fields for what is likely to be a riotous chat - and drink some of his fantastic whisky; from older independent bottlings to some of his newest single malt and vatted releases. We'll also be trying a secret cask sample of an upcomming whisky!
The Lineup:
I Am...
I Am... Too...

Work in Progress!

Return of Vatman
SOB 2020
Tokay Okay
Secret Cask Sample

Shhh :)
Individual cheese & charcuterie plates featuring Tilba cheese, Fedra olives, and Pialigo meats; and a bottle of water, will be provided for each attendee. If you have any dietary requirements, please advise us via email.
Check In CBR QR codes will be placed at each seat. Checking in is compulsory for all attendees.
This event is only for persons aged 18 years or older.
Purchase Tickets