NED Australian Whisky
6:30pm - 20th April 2022
Novotel Canberra
Cost: $80 ($65 Early Bird)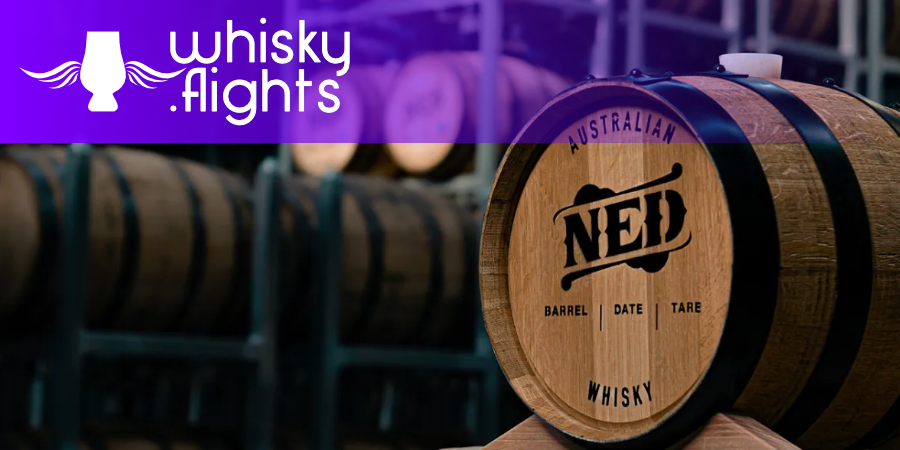 It all began with a sketch on a piece of paper in a Melbourne pub and a dream to craft an Australian whisky for everyone. Six years down the track, that dream has turned into reality.
NED selects some of the finest Australian grain to mash and ferment using a proprietary process that takes the best of single malt production and combines it with sour mash techniques to create a spirit that is fiercely independent and unlike anything that has come before it.
And Melbourne's climate provides the perfect stage, its temperature variations across all seasons encouraging the whisky to move slowly in and out of the oak, drawing the mellowness from the barrel as it does.
Aged in second fill oak, NED Australian whisky is finished in new heavily-charred oak until it has its signature boldness and character.
But that's not where it ends. Before being hand bottled and labelled, NED Australian whisky is gently charcoal filtered for smoothness and then transferred to large European Oak vats for final blending and consistency.
Every bottle is uniquely Australian in every sense. The result is a limited batch Australian whisky that shines being mixed, stirred and sometimes even shaken.
Join Scott Fitzsimons from NED as we fly through a vertical of 6 NED whiskies, including 3 of the limited release THE WANTED series - and a secret sample of a yet to be released whisky!
The Lineup:
NED New Make
NED Original
NED THE WANTED Ingenuity
NED THE WANTED Hnour
NED THE WANTED Daring
NED

Secret Upcomming Release


Single Barrel 01: XO Cognac Finish
Individual cheese & charcuterie plates featuring Tilba cheese, Fedra olives, and Pialigo meats; and a bottle of water, will be provided for each attendee. If you have any dietary requirements, please advise us via email.
The First Edition bar at the Novotel Canberra will also be offering every attendee 25% off all food and drinks before, during, and after our Whisky Flights event - simply show your ticket at the bar when ordering to receive your discount!
Check In CBR QR codes will be placed at each seat. Checking in is compulsory for all attendees.
This event is only for persons aged 18 years or older.
Full refunds will be offered in case of event disruptions due to Covid-19.
Full refunds are also available for ticketholders who test positive, who need to isolate, or who are awaiting testing results.