Oaked Gold & Craft Works
6:30pm - 18th May 2022
Novotel Canberra
Cost: $75 - 90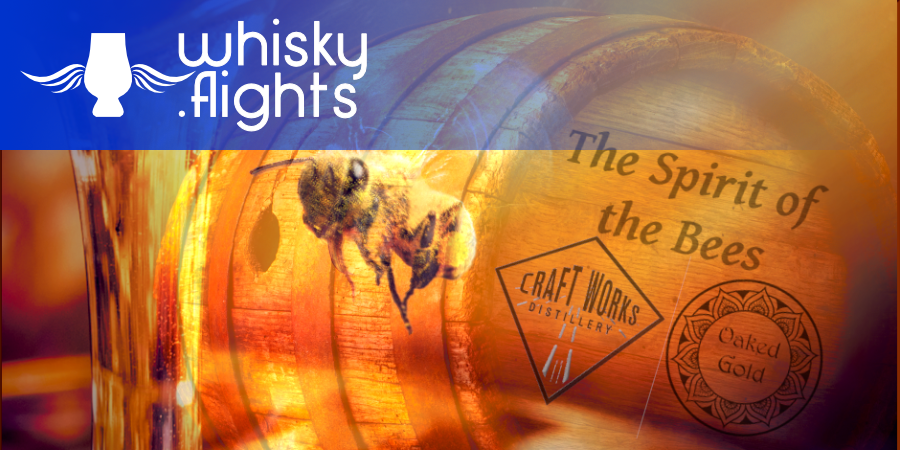 With Mead being as old as it is, it only stands to reason that it was once a common source of product for distillers to ply their craft to. It was after all the primary sugar source for many regions right up until five or six hundred years ago.
Just as Mead lost its foothold as the drink of popularity and was replaced by grape and grain products, it also lost its place in the distillation houses as they found these cheaper alternatives.
Although the aim of a Vodka producer is to come up with a clean and neutral flavour, this is not the aim of the Whisky or Brandy crafter who are looking to capture and enhance certain flavour profiles during the distillation process. This is why the source ingredients are so important to these artisans, this is where the flavour of their spirit starts. Both of these spirits are produced with an aim of retaining and enhancing flavour. If this same approach is taken with honey as the flavour source, then surely we can create an amazing product that captures and presents the honey tones: a spirit that captures the spirit of the bees.
When such a project was suggested by Crafty Fields of Craft Works Distillery, Paul from Oaked Gold just had to throw his Mazer's cap in the ring. Crafty is an artist with his still, his work reflects his passion and artisan approach. You can taste the passion and infectious enthusiasm in his craft work.
The Mead was crafted specifically for this project from different honey. These batches were blended to create the distilling blend which was then be transported to Capertee for its next step along the way. Once at Craft Works shed, the mead was double distilled using Craft Works' Sunflower No1 Still, a beautiful piece of equipment. with Crafty pulling through as much flavour and aroma as possible.
The Lineup:
Ironbark session mead + Ironbark honey
Yellowbox session mead + Yellowbox honey
Thyme honey" traditional mead + Thyme honey
Gingerbread mead (now sold out!)
The Elder's - mead from clover honey, elderflower, and elderberry
Banana mead
Viking mead
Spirit of the Bees - honey spirit
Craft Works Bumblebee Time and Wages - whisky
Individual cheese & charcuterie plates featuring Tilba cheese, Fedra olives, and Pialigo meats; and a bottle of water, will be provided for each attendee. If you have any dietary requirements, please advise us via email.
The First Edition bar at the Novotel Canberra will also be offering every attendee 25% off all food and drinks before, during, and after our Whisky Flights event - simply show your ticket at the bar when ordering to receive your discount!
This event is only for persons aged 18 years or older.
Full refunds will be offered in case of event disruptions due to Covid-19.
Full refunds are also available for ticketholders who test positive, who need to isolate, or who are awaiting testing results.