Backwoods - Meet the Distiller!
6:30pm - 21st September 2022
Novotel Canberra
Cost: $90 - $110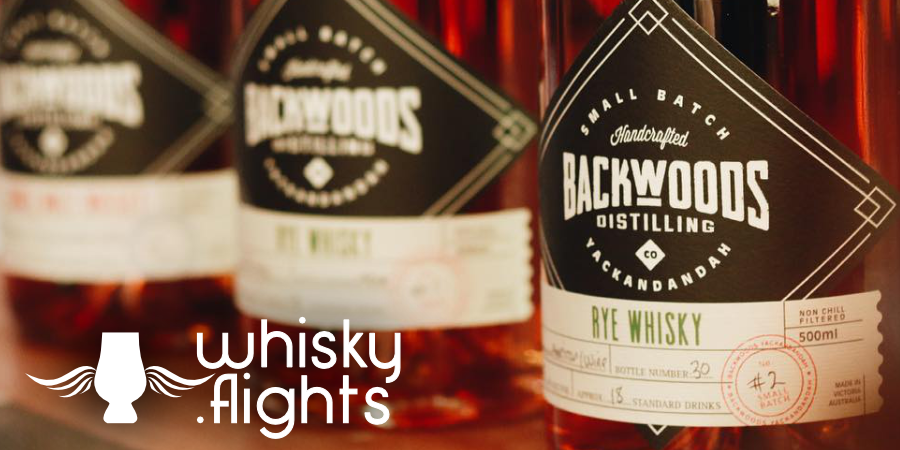 Join Backwoods' co-founder and distiller, Leigh, this September as he comes to Canberra to chat with us as we go through an exceptional lineups of his whisky - from some early releases, to upcoming releases, and a few special bottles as well!
Backwoods Distilling Co. was founded by Leigh and Bree Attwood in 2017. Both were raised in North East Victoria, and returned to the region with their young family after years of city-living, working and travelling. A love of whisky, science and craftiness soon evolved into a dream to open a distillery. Backwoods Distilling Co. is the culmination of this dream. They are passionate about creating high quality spirits that vividly capture the flavours of Victoria's High Country, and aim to put Victoria on the map as a premier craft spirits destination.
The true star of the distillery is their copper-pot still. 'Stillvester' is a one of a kind creation, built by Burns Welding and Fabrication in Griffith, NSW. Together, they purposefully designed the 1250L Stillvester to create a spirit that is both complex and refined.
Backwoods sources their malted grains from Voyager Craft Malt in the nearby Riverina region. Voyager Craft Malt produce small batch, single origin artisan malts for craft brewers and distillers. Voyager source their grain from local, independent growers and use sustainable agricultural practices.
Backwoods' spent grain is delivered to a local farm for animal feed, completing the circle and making our distillery virtually waste-free.
Backwoods' barrels are hand selected from the Australian whisky and wine industries. Their fleet include 100 and 200 litre casks that have previously held whisky, red or fortified wines.
The Lineup:
Rye Batch 6 - Shiraz Cask
Rye Batch 7 - White Oak Cask

Not Yet Released!

Red Gum Rye 2022 Edition
Sinlge Malt Batch 2 - French Oak Wine Cask
Swagman's Ghost

Special Release!

Single Malt Batch 7 - White Oak Cask

Not Yet Released!
A cheese & charcuterie plate with locally sourced produce from Canberra and the Southern Tablelands is provided for each attendee at in-person events. Please advise us via email if you have any allergies or dietary requirements that we need to be aware of.
The First Edition bar at the Novotel Canberra will also be offering every attendee 25% off all food and drinks before, during, and after our Whisky Flights event - simply show your ticket at the bar when ordering to receive your discount!
This event is only for persons aged 18 years or older.
Full refunds will be offered in case of event disruptions due to Covid-19.
Full refunds are also available for ticketholders who test positive, who need to isolate, or who are awaiting testing results.