The Independent Bottlers of Black Gate
NEW DATE!
6:30pm - 14th December 2022
Novotel Canberra
Cost: $110 - $130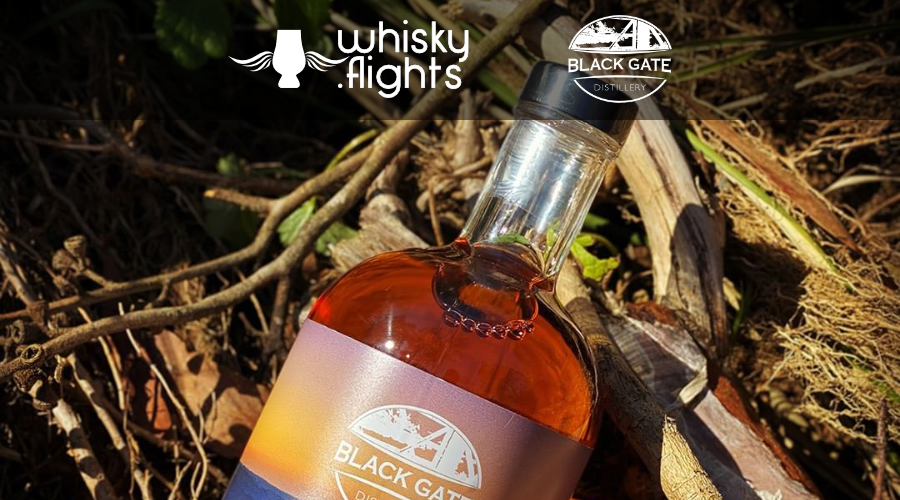 The Black Gate distillery was the first hot climate distillery in NSW. Situated in Mendooran, roughly 45 minutes from Dubbo in Central West NSW, Black Gate was established in 2009 - and is a small husband & wife operation that is owned and run by Brian & Genise Hollingworth.
Small by Australian standards - practically a backyard hobby by Scottish standards, Black Gate has a capacity to produce roughly 3000 litres of whisky and 1000 litres of rum per year on their 630 litre and 300 litre direct fired copper pot stills that produce the rich flavourful spirit that Black Gate is famous for.
For this tasting we will be going through a selection of independently bottled whiskies that were distilled at Black Gate. Our lineup will see whisky bottled by That Boutigue-y Whisky Company, Ambassador Whisky, Barrel & Batch, the Oak Barrel, and a bottle that was released as a partnership of Dram Full & the Australian Whisky Appreciation Society.
Meet the Distillers!
Brian & Genise Hollingworth will be coming down to Canberra from Mendooran for this flight!
Meet the Indies!
Two of the bottlers of this magical liquid - Brendan from Ambassador Whisky & Simon from That Boutique-y Whisky Company - will be joining us to both take us through the whisky they have bottled, as well as to answer any questions!
The Whisky Lineup:
Ambassador Whisky: Liquid Sunrise
Ambassador Whisky: Redemption
Barrel & Batch: BG066
Dram Full & AWAS: BG072
Oak Barrel: Whisky Fair 2019
That Boutique-y Whisky Company: Batch 1
That Boutique-y Whisky Company: Batch 2
The Food
Our favourite destination for all things chocolate & gelato, Jasper+Myrtle are back with us again with a very special single cask Black Gate gelato!
A cheese & charcuterie plate with locally sourced produce from Canberra and the Southern Tablelands is provided for each attendee at in-person events. Please advise us via email if you have any allergies or dietary requirements that we need to be aware of.
The First Edition bar at the Novotel Canberra will also be offering every attendee 25% off all food and drinks before, during, and after our Whisky Flights event - simply show your ticket at the bar when ordering to receive your discount!
The Fine Print
This event is only for persons aged 18 years or older.
Photo and/or video recording of this event may occur.
Full refunds will be offered in case of event disruptions due to Covid-19.
Full refunds are also available for ticketholders who test positive, who need to isolate, or who are awaiting testing results.