Craft Works - with the distiller!
6:30pm - Thursday 20th April 2022
Novotel Canberra
Cost: $135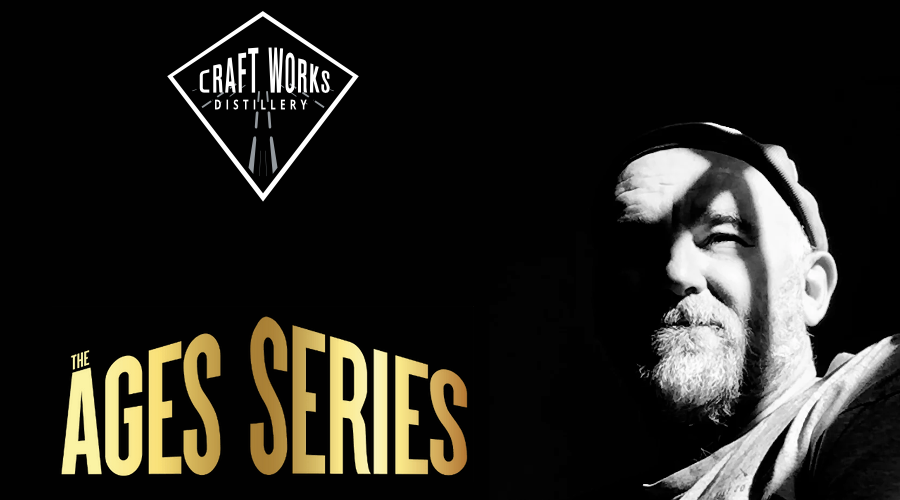 Please note that this event is on THURSDAY 20th April not our usual Wednesday.
For those that have previously met Craig "Crafty" Fields, no introduction is neccesary - we guarantee you haven't forgotten him! For those who have never met the endlessly fascinating, larger than life, cyclone of whisky knowledge that is the founder, owner, and head distiller of the Craft Works Distillery - you're in for a treat this April!
Some say Crafty bleeds Bruichladdich (Scotch whisky) and his tears are made of Waterford (Irish Whiskey), but his heart belongs to Capertee - where following in the footsteps of the giants and legends that are Jim McEwan (Formerly of Bruichladdich) and Mark Reynier (Formerly of Bruichladdich, currently at Waterford), Crafty never stops experimenting, and never stops learning.
With an eclectic collection of barrels filled with spirit from other Australian distilleries - along with spirit from his own "sunflower" still, Crafty and his merry band of accomplices, including The Todd, have brought us a wild variety of whiskies and other spirits since the distillery's doors first opened. And every one has been delicious!
This April, Crafty is again making his way down the highway to ply us with his amazing creations, and regall us with colourful stories of how they came to be! In the lineup will be 3 brand new whiskies from Craft Works' latest "The Ages" series, the Capertee - Craft Works' cellar door special, GT - a pre-release, and a work in progress of the nex I Am...
The Lineup:
Billie Miles
5Y5
2 Sheds
Capertee
GT
WIP I AM… stage 1
A cheese & charcuterie plate with locally sourced produce from Canberra and the Southern Tablelands is provided for each attendee at in-person events. Please advise us via email if you have any allergies or dietary requirements that we need to be aware of.
This event is only for persons aged 18 years or older.